Purpose:
The purpose of this article is to provide direction to Outreach Users in accessing Outreach Kaia meeting recordings.
Intended Audience:
How To Access Outreach Kaia Call Recordings:
Access the Outreach Platform.
Click the Meetings icon (calendar) in the navigation sidebar.
Click Recordings in the menu bar.
Filter and search to display the applicable recordings.
Click to access the applicable recording.
Recorded Meeting Page:
The recorded meeting page helps keep action items, bookmarks, and notes organized and synced to the transcript of a live meeting.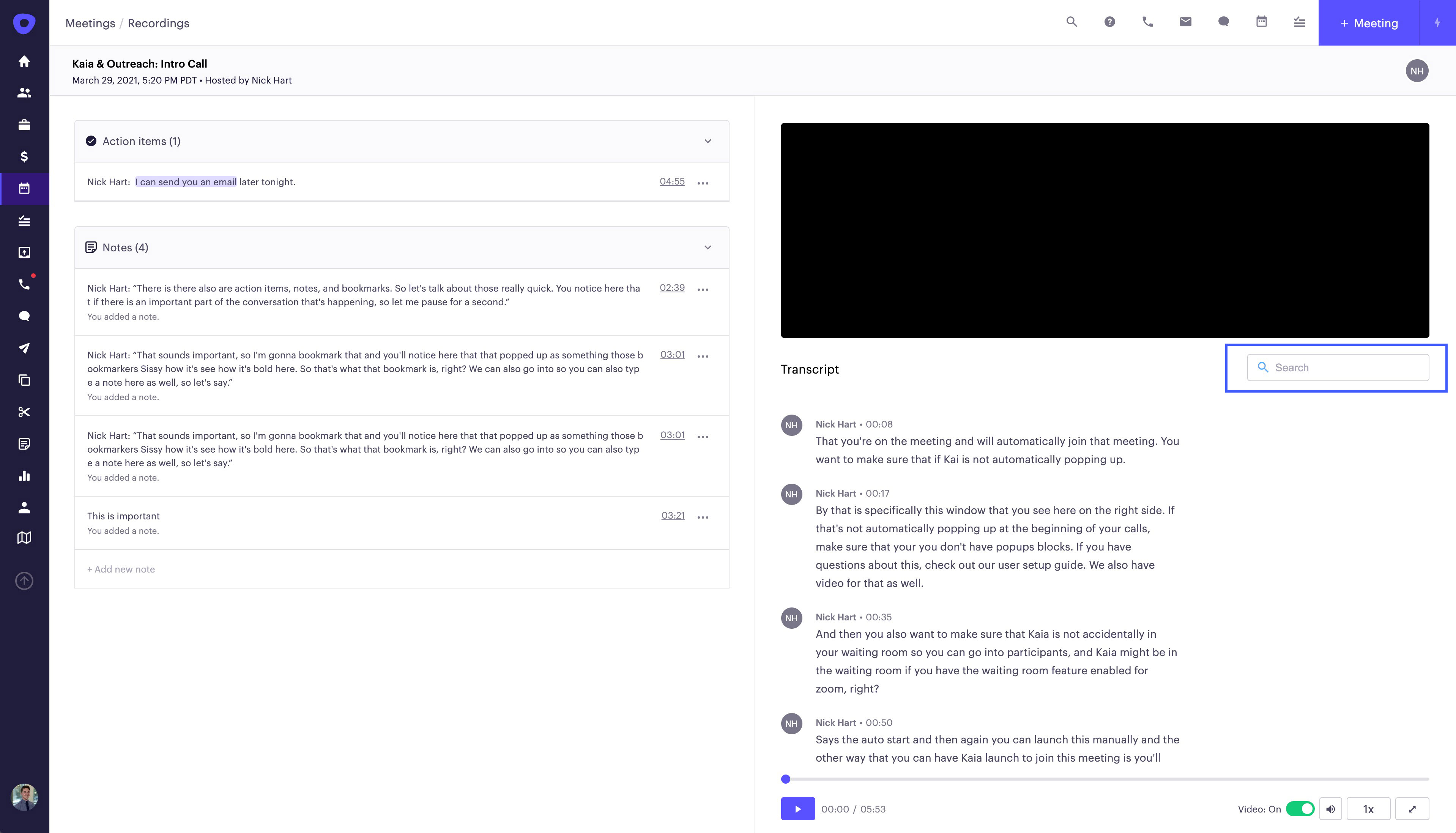 Action items are highlighted to quickly identify and efficiently review post meeting.

Action items, notes, and bookmarks are also time-stamped for a complete digital record of when a particular element was discussed during the meeting.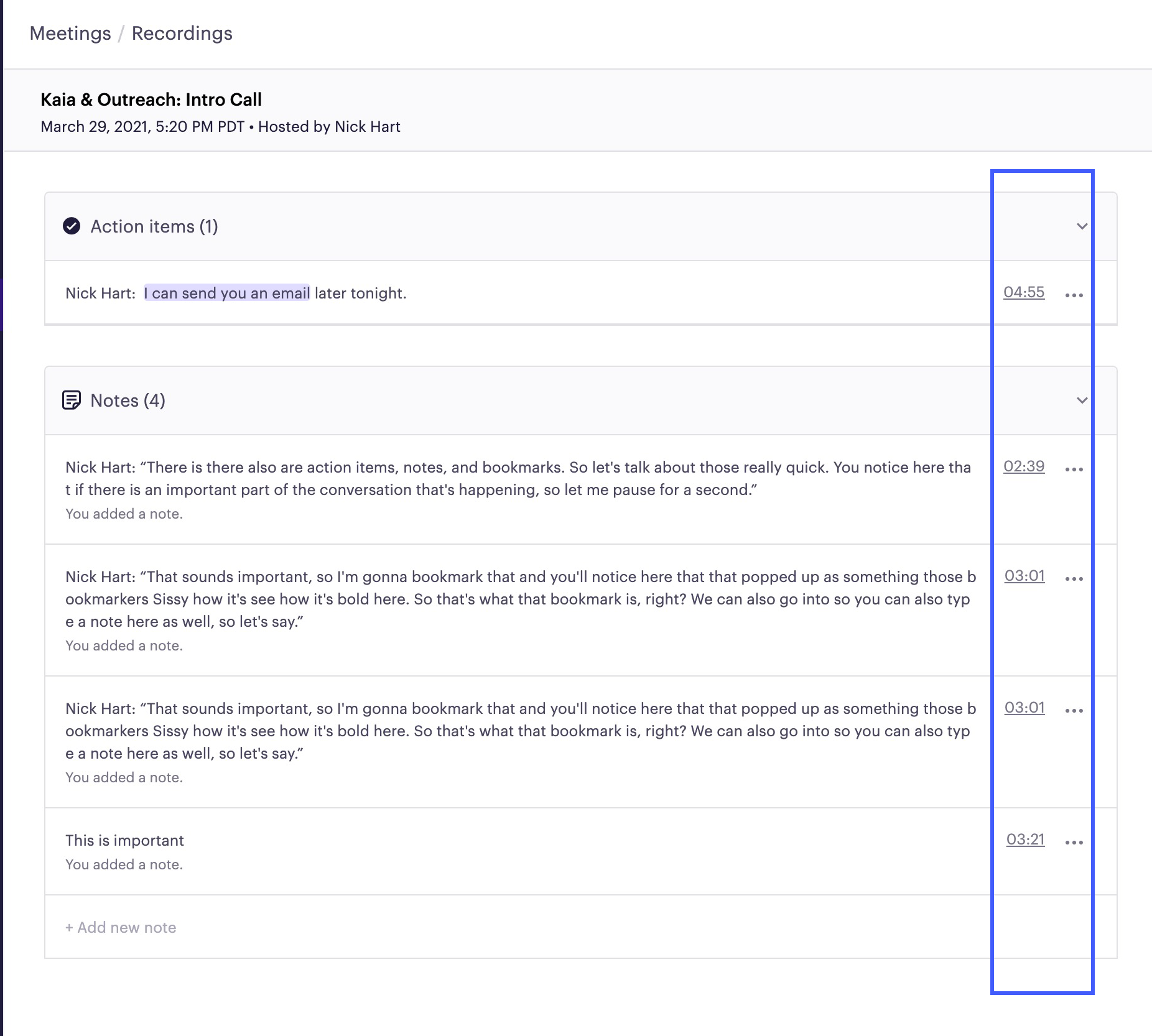 Users can search the full transcript for keywords.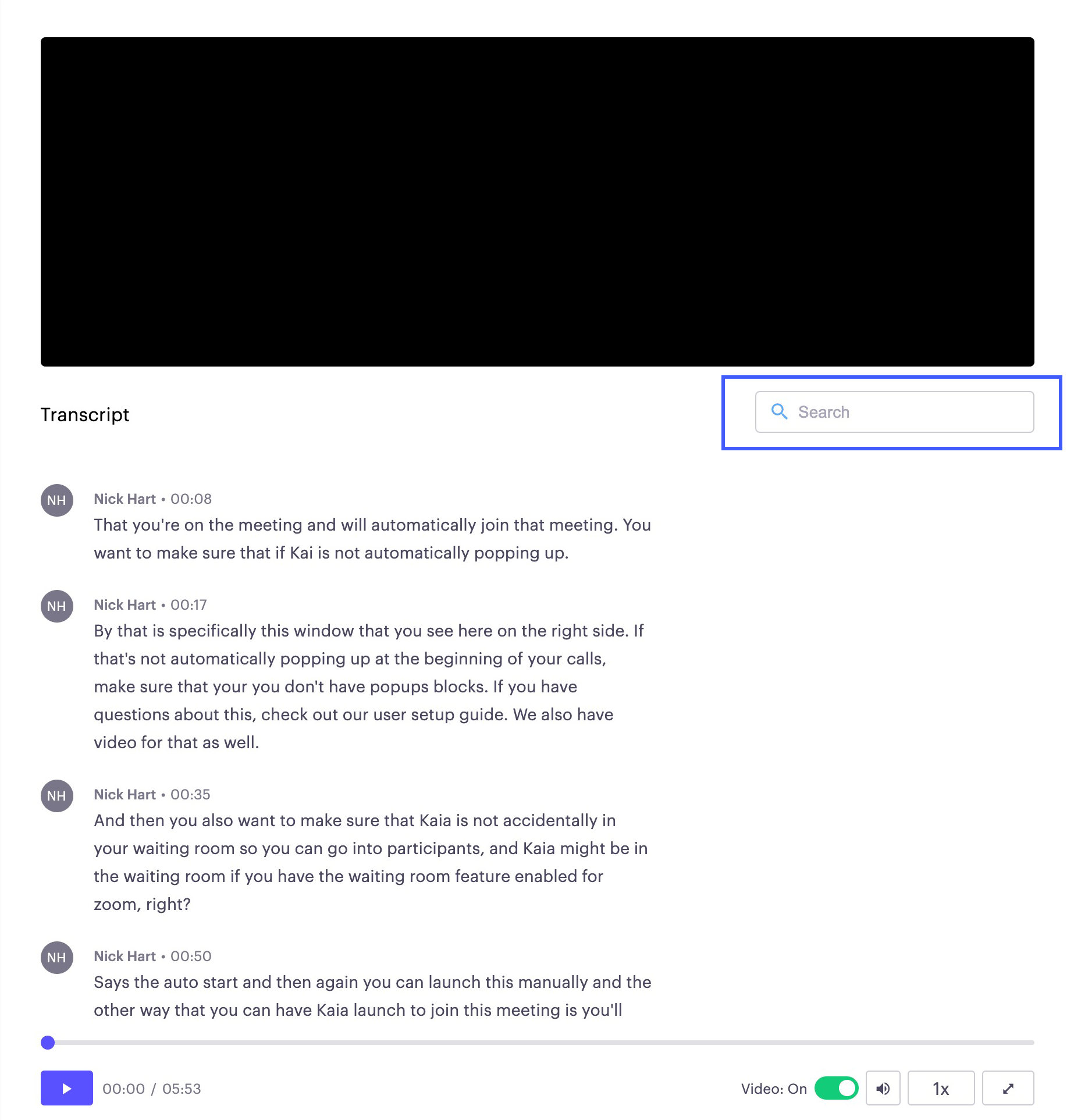 Outreach tasks for Outreach Kaia Action Items:
On the Kaia meeting recording page, Users can create Outreach Tasks for the action items captured in the Kaia meeting.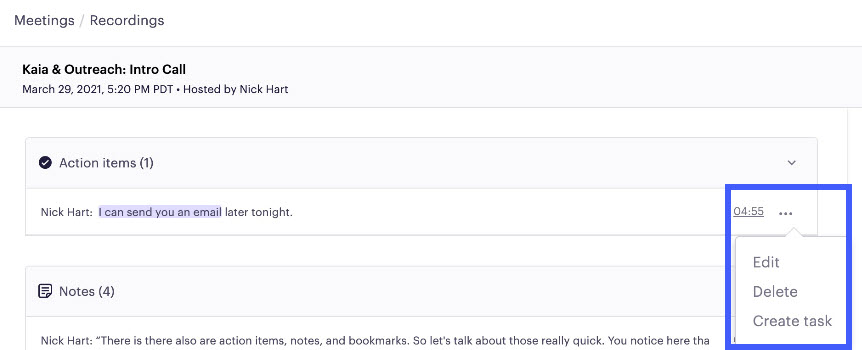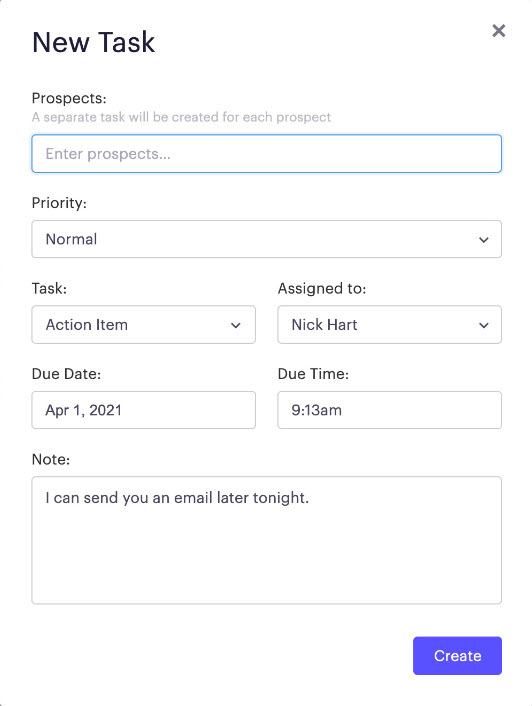 Providing In-Product Feedback:
Outreach encourages Users to submit feedback through the in-product feedback options provided in the Outreach Kaia Live Experience.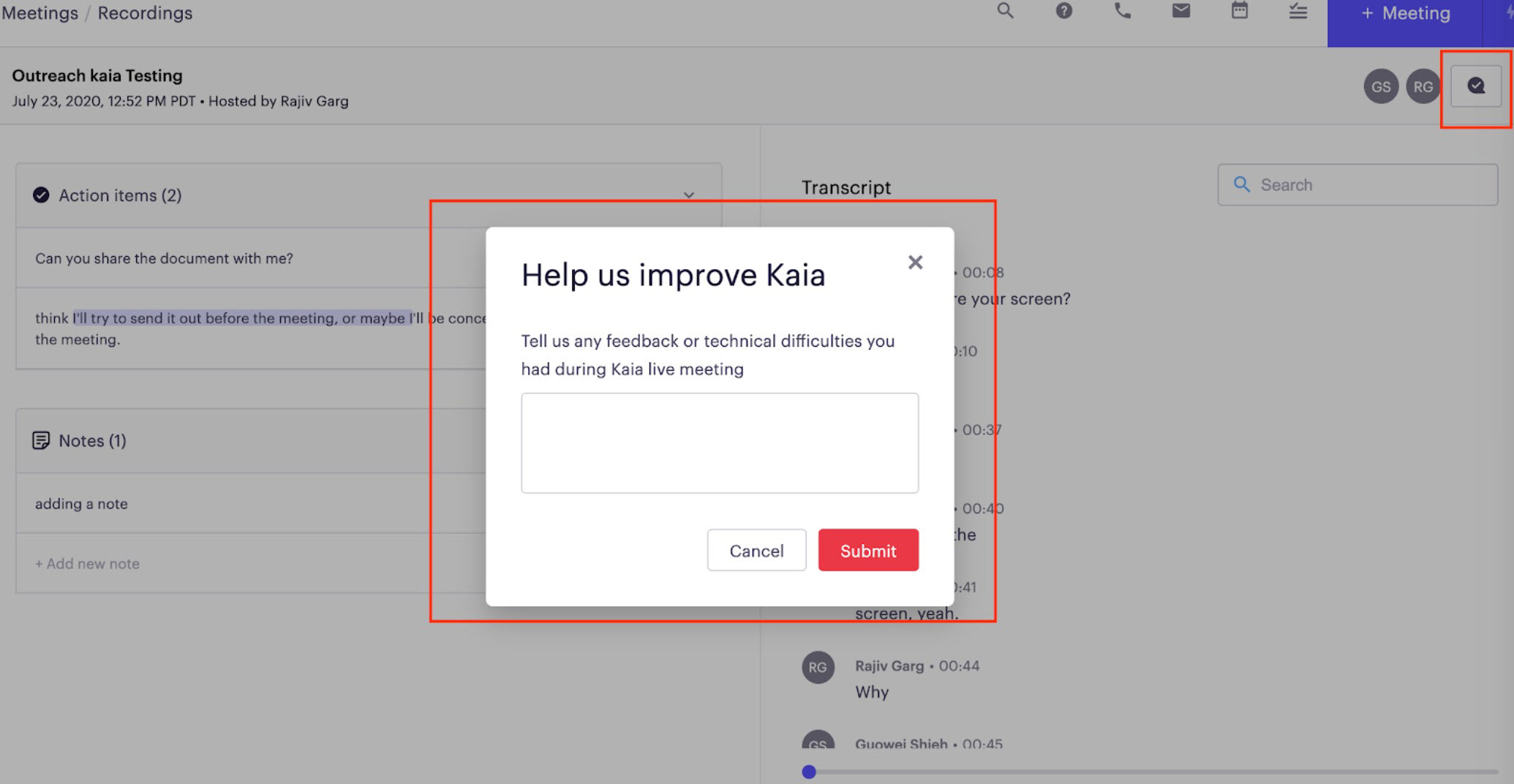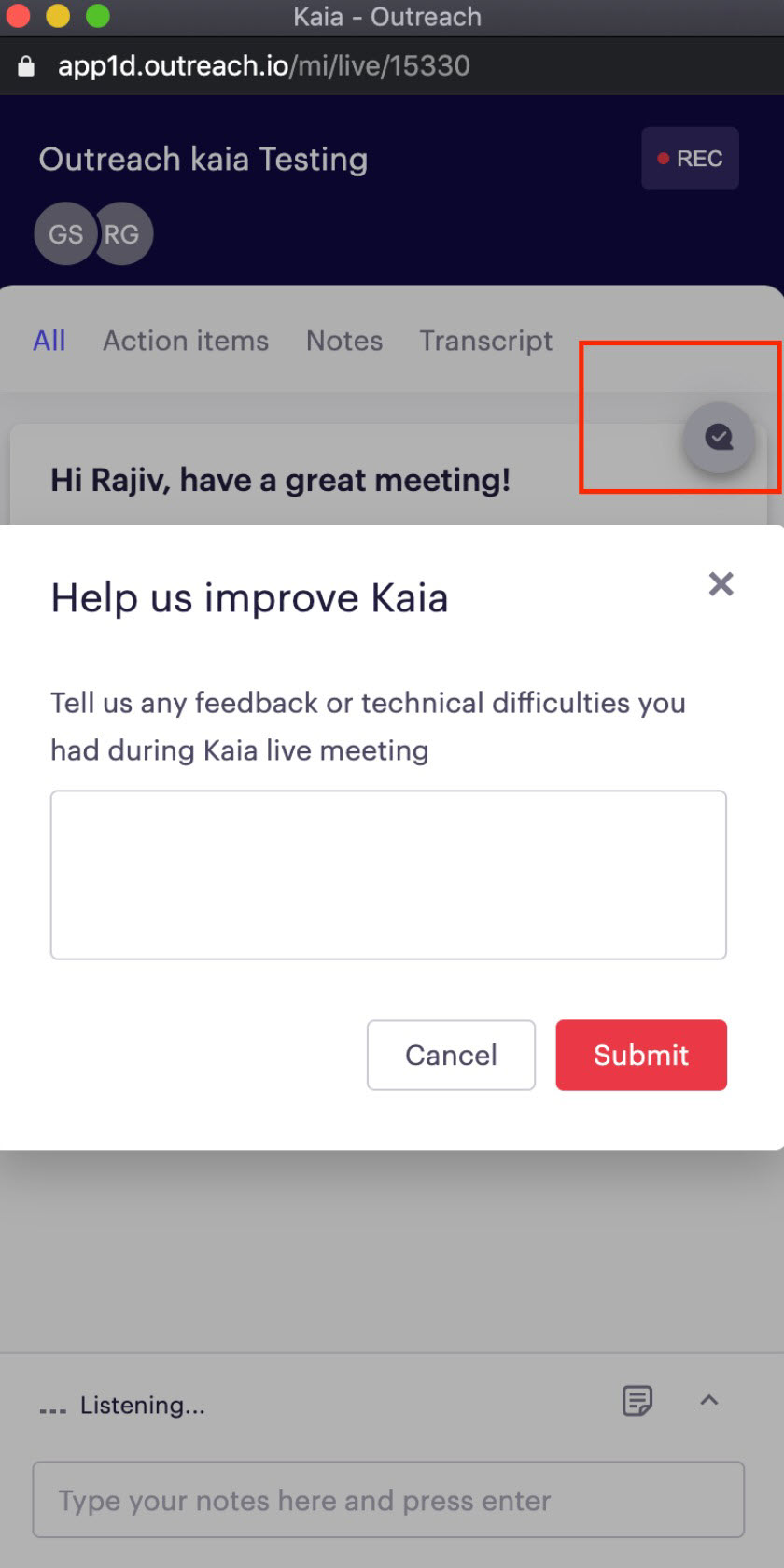 Additional Resources:
Outreach Kaia Meetings Overview
How To Configure Outreach Kaia Meeting Settings
How To Create Kaia Content Cards