Purpose:
The purpose of this article is to provide direction to Outreach Users in addressing the validation failed: prospect already targeted error message.
Intended Audience:
Validation Failed: Prospect Already Targeted:
This error message means that this prospect has already gone through this sequence. If you still want to put the prospect in this sequence, you must do one of the following:
Option 1: Remove the prospect from the sequence. This will not affect your sequence's statistics or alter your prospect's history. This bypasses the sequence's safety settings to allow the prospect back into the sequence. To do this go to your Sequence >> Prospects More Menu (•••) >> Remove >> Confirm.
Option 2: Change your sequence's Safety Settings. However, this will allow all prospects to be added to the sequence multiple times, so be careful with this option. To do this go to your Sequence >> Settings >> Edit Ruleset >> Change Safety Setting for "Prospect can be added to this sequence..." to "More than once..." >> Save.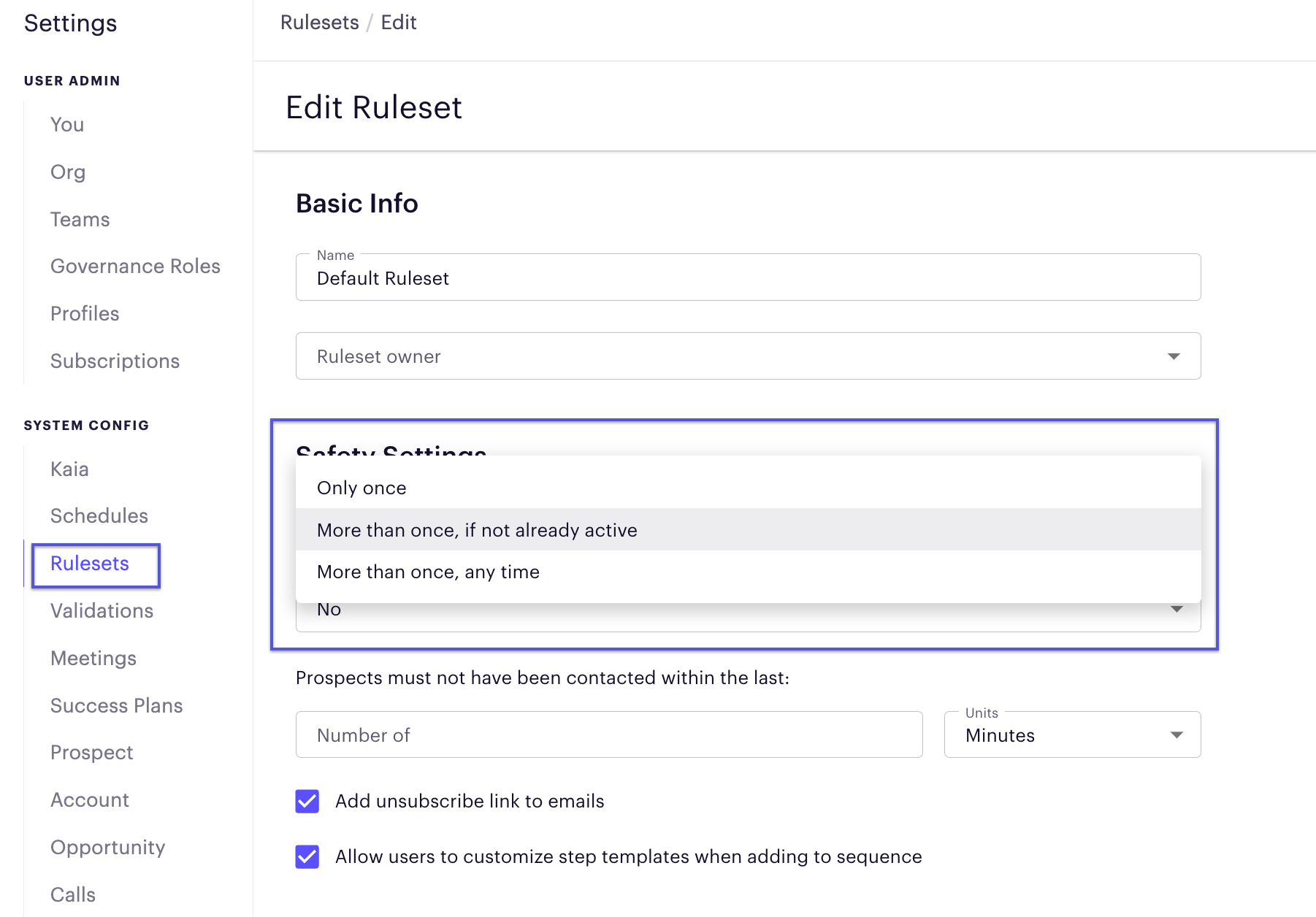 Once you have completed one of these 2 options, you can add the prospect to this sequence.
Additional Resources:
How To Add Prospects to a Sequence
How To Add Prospects to a Sequence from the Opportunities List View
How To Add Account-Specific Prospects to a Sequence
How To Add Prospects to Sequences in Gmail
How To Enable Adding Prospects to Transactional Sequences