Within Salesforce, Salesforce Admins must enable Field Level Security for Type Fields to allow updates and changes to be reflected in both Salesforce and Outreach. Follow the instructions below to enable Field Level Security for different type fields:
Set the Field Level Security 
Log into Salesforce and on the top of the page, click on "setup".

On the left hand panel, find the section labeled "Build". Click on the arrow next to "Customize" and select "Activities" and then "Task Fields" in the dropdown menu.

On the page that appears to the right, click on "Type". 

Click on the button "Set Field-Level Security".

Check the box next to Visible. Outreach only requires the "System Administrator" to be visible, but additional roles can also be selected.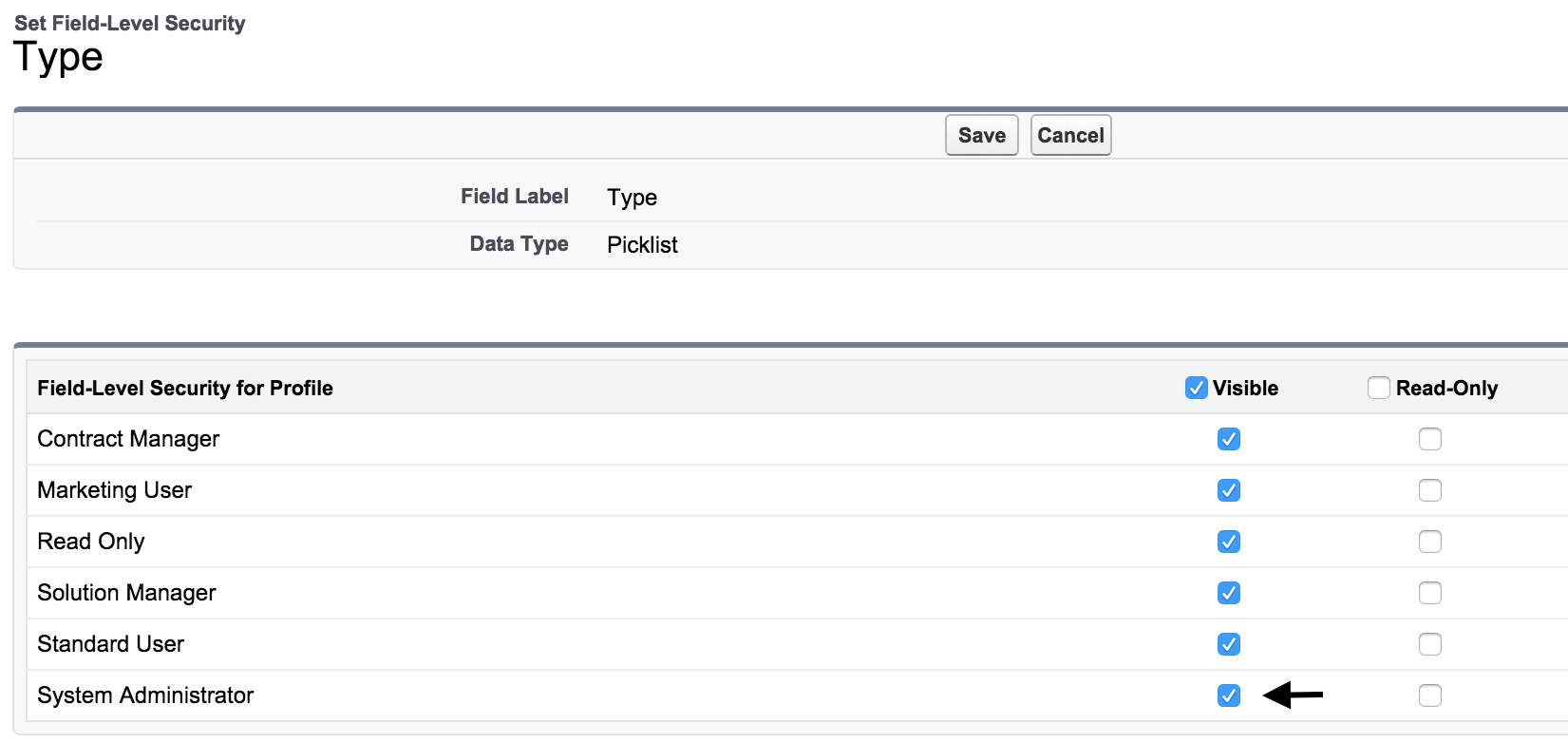 Add The Field to the Lead/Contact Layout
On the top of the Salesforce page, click on "Setup". On the left hand panel, find the section labeled "Build". Click on the arrow next to "customize and select "Activities" and then "Task Page Layouts" in the dropdown menu. 

On the page that appears to the right, click on "Edit" next to the "Task Layout".

Drag "Type" from the Task Layout header and pull it into any area within the task information