While creating templates in Outreach, you have the option to track the amount of times a prospect has opened your email and to track how many times they have clicked on links. 
Understanding Open Tracking
Outreach will track every time an email is opened when this setting is enabled. It is always defaulted to on.

Open tracking uses an invisible tracking pixel in your emails. Each time an email is opened, this pixel is downloaded, and Outreach knows a prospect has opened an email. This is true if the email is opened by the same person multiple times or if the recipient forwards the email and the new recipients open the email.
If an email has not been opened, the eyeball icon in your Outbox will be greyed out. If an email has been opened once, this icon will turn blue. If it's opened multiple times, you will see a red number appear above the eyeball icon.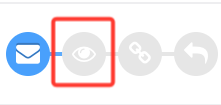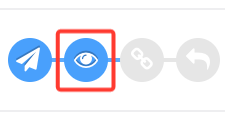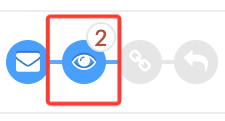 Enabling & Disabling Open Tracking
Open tracking can be enabled in the content window when creating templates and snippets.
Create a new template by clicking on the "Quick Actions" bar on the top of the page, or when composing a single email.

Compose your email and, on the bottom of the compose window, open tracking will be automatically enabled. You'll know open tracking is enabled if the eye icon is highlighted red. You can disable open tracking by clicking on the eye icon. The icon will turn grey.

Open Tracking in Sequence Emails
In sequence email steps using a pre-created template, Outreach will pull in the open tracking setting that was applied when the template was created. Changing the sequence email step will not impact the default setting applied to the template.

If you are not using a template, or building off of a snippet, you can still enable and disable open tracking.