Symptom
Under the records in Salesforce, you are seeing duplicate activity (e.g. under the Lead you are seeing duplicate emails syncing from Outreach).
Applies To
Outreach Admins

Salesforce Admins

CRM Plugin Settings
Resolution
Navigate to the CRM plugin settings

Click your initials in the lower left-hand corner
Click the CRM option on the left under System Config

Click the object where you're seeing duplicate activity (e.g. Lead)
Click the Advanced settings tab
Under Messages & Events, uncheck the boxes for tasks you're already syncing

Best practices:

Outbound Messages sent within Outreach should be unchecked
Completed Tasks should be unchecked
Calls should be unchecked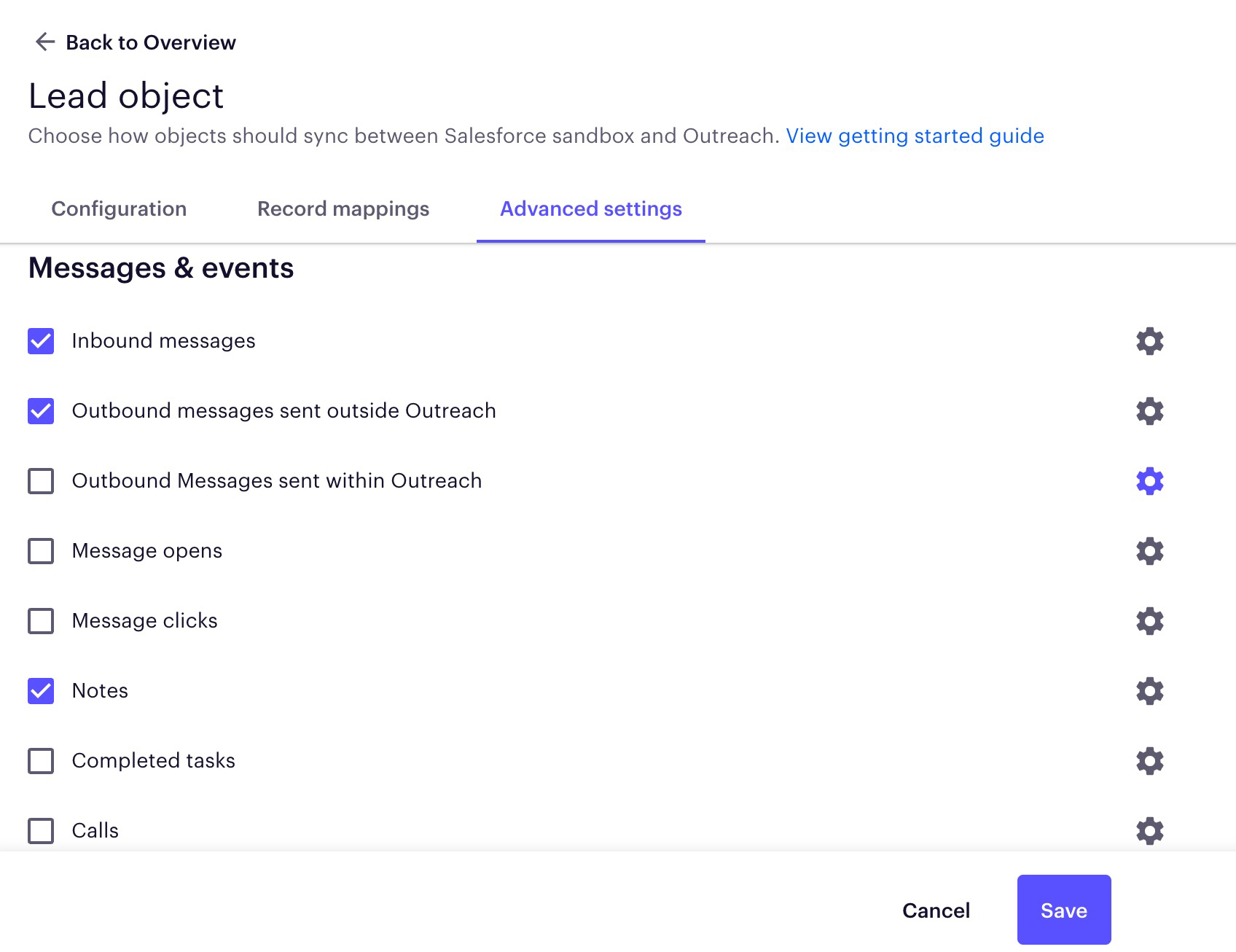 Cause
If you are using Advanced Task Mapping in your CRM plugin in Outreach, you may have the task sync enabled under Standard Task Mapping, as well. This can create duplicates in your CRM under the object you're syncing (e.g. Leads).